Photo Gallery
Schoenbar Renovation Planned
Story & Photos by Dick Kauffman
December 16, 2002
Monday 11:10 am

Schoenbar Middle School will be getting a new look. The bidding for the renovation project is scheduled in March 2003 with the contract expected to be awarded in April. The renovation work is projected to begin in June with plans to reoccupy the building in September 2004.
The School Board is presently considering a number of options for the placement of the seventh and eighth grade students during the 2003-2004 school year while the renovation in under way.
According to information provided to the community in a letter which was written by Ketchikan School Superintendent Harry Martin, some of those options include moving part or all of the students to the high school, leaving next year's seventh graders at their current elementary school and moving the eighth grade to some other location, or structuring the remodel in such a way to allow some or all students to continue using part of the Schoenbar facility during the remodel. A full list of the proposed ideas, including the pros and cons of each is available at the District Office which is located in the Ketchikan High School building.
The Ketchikan School Board will be discussing this matter and Superintendent Martin has urged those people whose students will be affected to provide written comment prior to the board meeting(s) so that the School Board will be able to consider those options and any other available options. Written comments can be mailed to the District Office at 333 Schoenbar Road or you can e-mail comments to watsonk@kgbsd.org. The comment deadline has not been announced but the Board is expected to address this topic in January.
Photo Gallery:
The smaller model represents the major Schoenbar renovation area which involves less than 5,000 square feet. This area will be new both in and out including a new entry and a new commons area. The art and shop rooms will have small changes and the entire roof of the existing Schoenbar school will be raised.
Photos of the larger model represents the appearance of Schoenbar after the renovation is completed.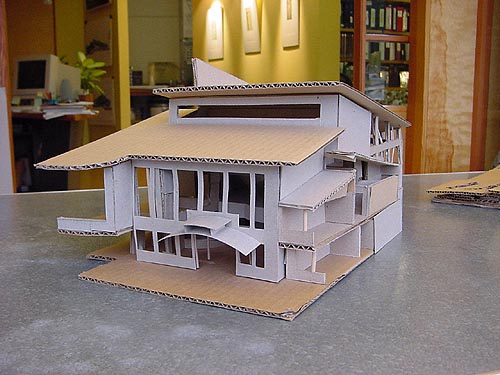 This model represents the major Schoenbar renovation area which involves less than 5,000 square feet.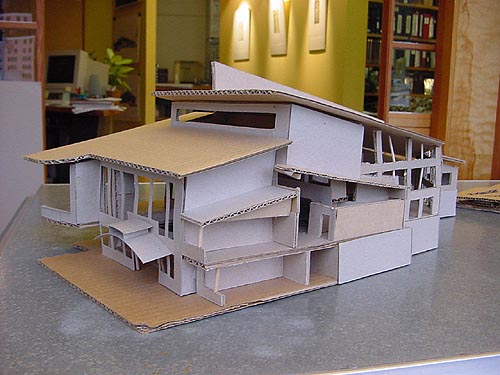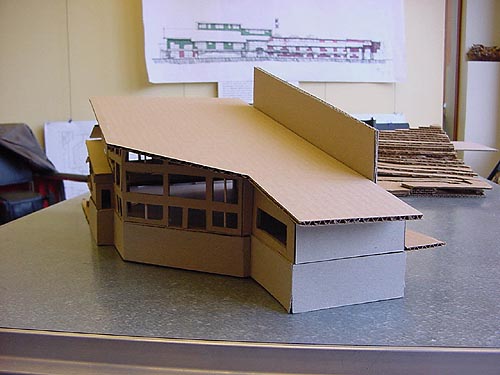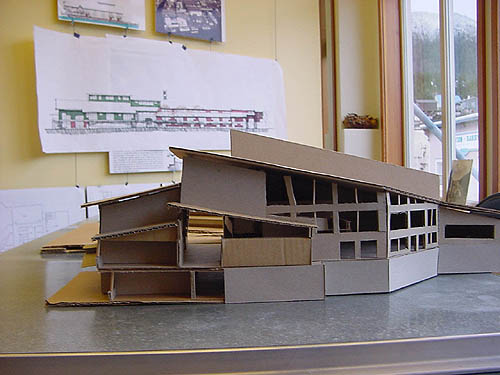 Page 2
Page 3
Post a Comment
View Comments
Submit an Opinion - Letter

Sitnews
Stories In The News