Photo Essay
Peace Rally Held In Ketchikan
by Dick Kauffman
February 16, 2003
Sunday - 12:30 am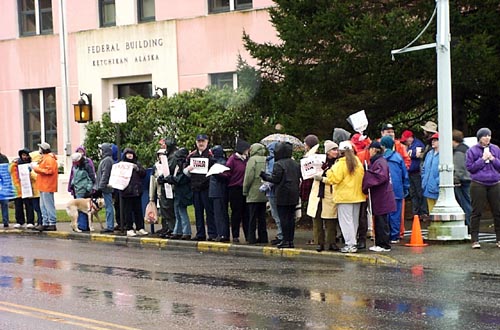 Ketchikan: Saturday afternoon a small group of approximately 50 people gathered in front of the Federal Building for a peace rally to protest the possible war with Iraq.
Local anti-war protesters held signs that read "No Blood For Oil" and "No War on Iraq".
The Ketchikan anti-war protest rally conincided with peace rallies held on Saturday across the United States and other countries.
Photo by Dick Kauffman
Post a Comment -------View Comments

Submit an Opinion - Letter

Sitnews
Stories In The News